Come learn the necessary skills to enter into this exciting industry!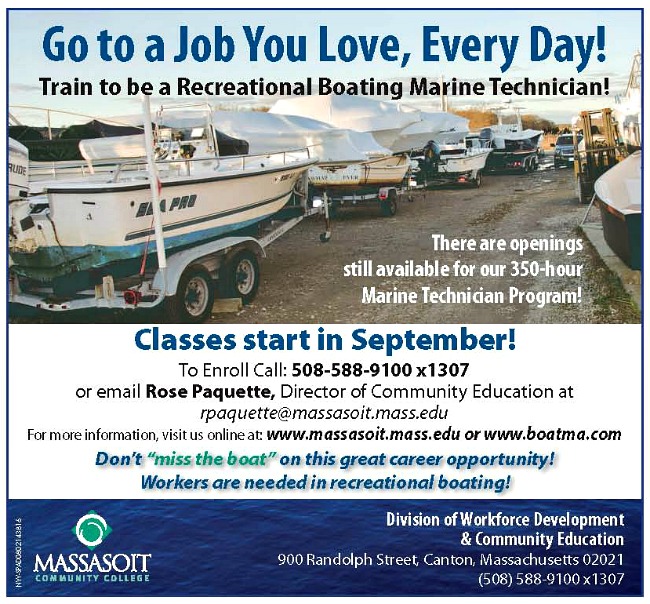 Train to be a Recreational Boating Marine Technician!
TO ENROLL CALL: 508-588-9100 x1560
Or email Dean Elaine Stewart at
estewart@massasoit.mass.edu
Massasoit Community College offers a range of training:
Marine Trades Basic Certificate | Marine Technician 350-hour Certificate | Marine Systems Certification

Visit our website to learn more about all of Massasoit's Marine Programs!
---
IYRS | ACMA COMPOSITES CERTIFICATION
The IYRS – ACMA Composites Certification Seminar combines the CCT classroom training with hands on lab experience preparing participants for the CCT certification exams. Click the link below for this 3-day seminar.
---

Learn more about the marine trade courses offered through Bristol Community College this spring semester:
Outboard Motors and Marine Navigation and Electronics
---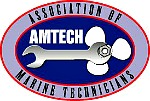 Learn more about AMTECH and 2013 Training Program
AMTECH TECHNICIAN TRAINING PROGRAM
---
The boating industry is growing and the need for well trained employees continues to outpace the supply of qualified people. Read more about the advantages of a full-time career in the marine trades by downloading the MMTA Career Brochure (PDF File).

As a demonstration of our commitment to the professional development of employees of MMTA member firms and in the interest of fostering opportunities to enter or transition to a career in the Massachusetts marine trades, we are pleased to offer a limited number of scholarships and grants each year. For more information, download the Grant and Scholarship Application Form.


MMTA's Help Wanted Bulletin Board