There are lots of jobs and career paths in recreational boating!
---


Click here for Program Details
Come learn the necessary skills to enter into this exciting industry!

Train to be a Recreational Boating Marine Technician!
TO ENROLL CALL: 508-588-9100 x1307
Or email Rose Paquette, Director of Community Education
rpaquette@massasot.mass.edu
Massasoit Community College offers a range of training:
Marine Trades Basic Certificate | Marine Technician 350-hour Certificate | Marine Systems Certification
---
MTTI - EDUCATION FOR EMPLOYMENT
Like boats and being on the water? Thinking about training for a new career?
"There is a dramatic shortage of marine mechanics throughout the US (hundreds in Massachusetts alone). It is estimated that this shortage will continue for years to come."
September 9th, 2015 at 54 Water Street, East Providence, RI
Call: (508) 336-6611 or Visit Website
---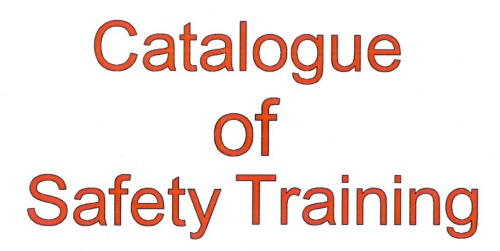 Cranes101 offers many training courses, including the CIC Nationally Accredited Crane Operator Certification Program, OSHA 10-hour and OSHA 30-hour, Signalperson and Rigger Training, Operator Safety Training, and more!
Click here to download Catalog

For questions of information:
info@cranes101.com | http://cranes101.com | 866-788-7600


---
To learn more about MTTI's Marine Service Technician program, please go to:
http://www.mtti.edu/Programs/MarineServiceTechnician/tabid/199/Default.aspx

For questions of information:
info@mtti.edu | http://.mtti.edu | http://.facebook.com/mtti.edu

Tour the classroom & shop and meet the instructor at the OPEN HOUSE on August 6, 2014 (11 am - 7pm). More information at:
http://www.mtti.edu/Admissions/AdmissionsOpenHouse/tabid/242/Default.aspx
---
Marina Pro Training - Offered by National Safe Boating Council
The National Safe Boating Council (NSBC), in partnership with the Association of Marina Industries (AMI), received a U.S. Coast Guard Non-Profit Grant to develop the Marina Pro Training Program. The Marina Pro Program is to develop a cadre of trained and certified professionals across the country who can teach on-the-water boating skills to the boating community.

The program will use the Close-Quarters and Open Water Boat Control curriculums for this four day on-the-water training. The target audience is the marina and boatyard professional who will become trained and certified as a "Marina Pro." The Marina Pro will offer their services to customers in their marinas, providing boating instruction to novices, near-novices and even experienced boaters in refining their boating skills.
Each Marina Pro candidate will be assessed in their boat operation skills. They will be taught a step-by-step method of teaching, coaching and modeling skills that will be used to teach the boating public. They will also be tested in their knowledge of steering and sailing rules, navigation aids, risk management and technical boating knowledge.

Qualified candidates must have at least 40 hours of teaching experience and 5 years of boating experience on wheel-steered, stern-drive (I/O) or outboard powered with either single or twin engines. A candidate must also have successfully completed a NASBLA-approved boating safety course either classroom or internet and have a certificate or card of completion (copies of certifications should accompany application).
National Safe Boating Council | 9500 Technology Dr. Suite104, Manassas, VA 20110 | Phone 703.361.4294
---
IYRS | ACMA COMPOSITES CERTIFICATION
The IYRS - ACMA Composites Certification Seminar combines the CCT classroom training with hands on lab experience preparing participants for the CCT certification exams. Click the link below for this 3-day seminar.
---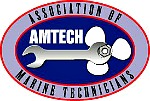 Learn more about AMTECH and 2014 Training Program
---
The boating industry is growing and the need for well trained employees continues to outpace the supply of qualified people. Read more about the advantages of a full-time career in the marine trades by downloading the MMTA Career Brochure (PDF File).
As a demonstration of our commitment to the professional development of employees of MMTA member firms and in the interest of fostering opportunities to enter or transition to a career in the Massachusetts marine trades, we are pleased to offer a limited number of scholarships and grants each year. For more information, download the Grant and Scholarship Application Form.
MMTA's Help Wanted Bulletin Board